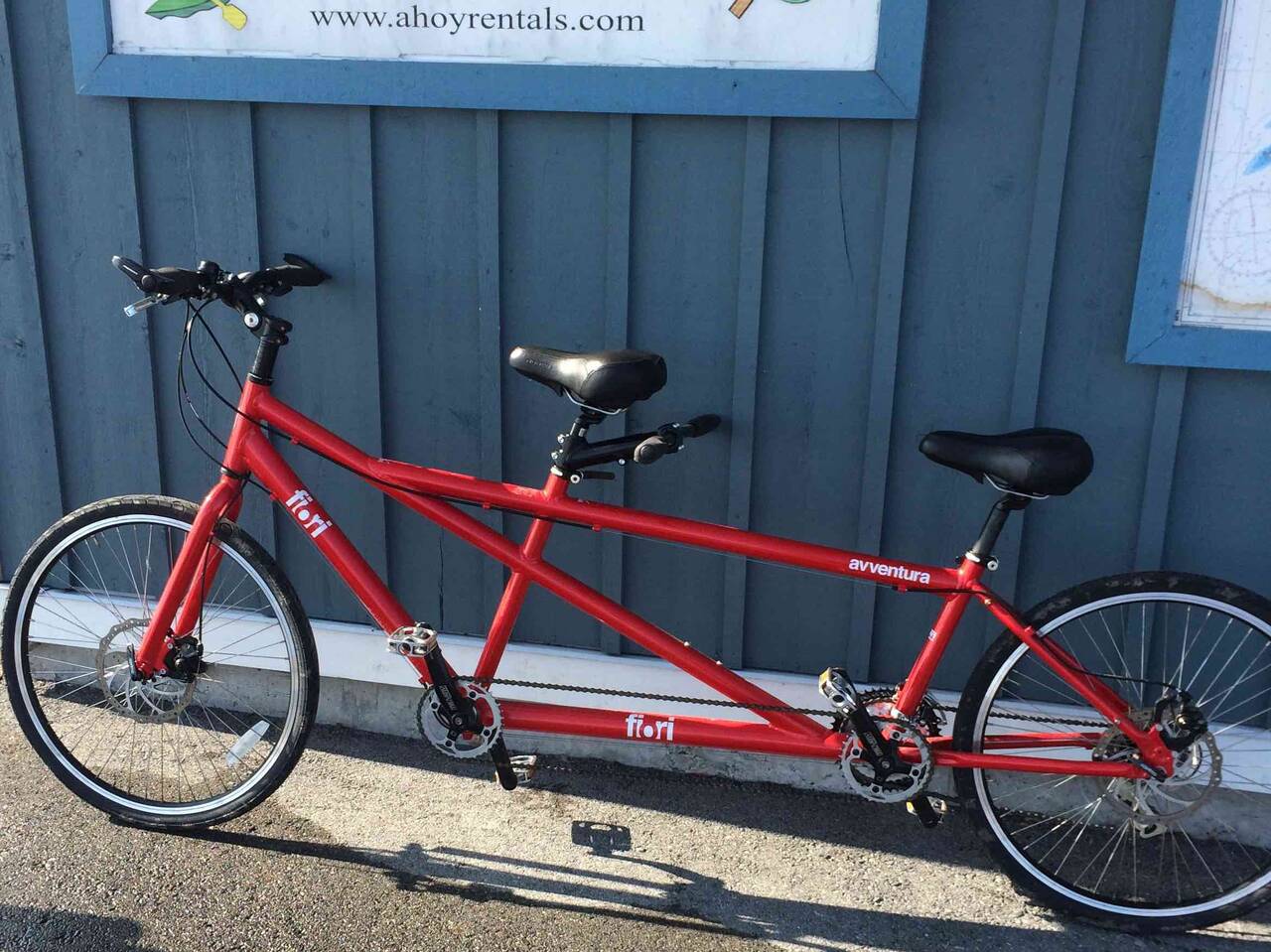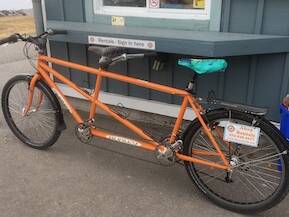 Rental Rates
Hourly: $8
Full Day: $40
2-4 Days: $35 per day
5-7 Days: $30 per day
8+ Days: $25 per day
Prices includes HST, lock and helmet.

Last rental out is 1 Hour before close.
Hourly Rentals: Minimum one hour rental, additional hours rounded to the nearest 15 minute interval.

Full Day & Multi Day Rentals: Start time is our opening for that day, with return by close of that day or by open on the following day. Bikes must be locked up inside overnight. Bikes left outside have a high risk of being stolen for which you will be liable. This will cost you at least $300, depending on the model.
---
This slick looking tandem bike will get everyone looking sideways at you as you coast down the path. Explore the waterfront path in Kingston or take the free ferry ride over to Wolfe Island and explore the secluded beach. We provide maps for both routes. Baskets, locks and helmets included.
Small Tandem Bike Size: 19" Front, 15" Rear.
Large Tandem Bike Size: 22" Front, 19" Rear.
Reservation and Cancellation Policy

Hourly Rentals: Reservations are not required for hourly rentals, but recommended, walk ins welcome. No deposit required, we will hold your bike for 15 minutes after your requested start time.

Full Day & Multi Day Rentals: Reservations required, full payment via our online reservations system. No refunds for cancellations within 48 hours, a 25% fee will be applied to cancellations greater than 48 hours.