Learn to Sail
Learn to Sail - 2 People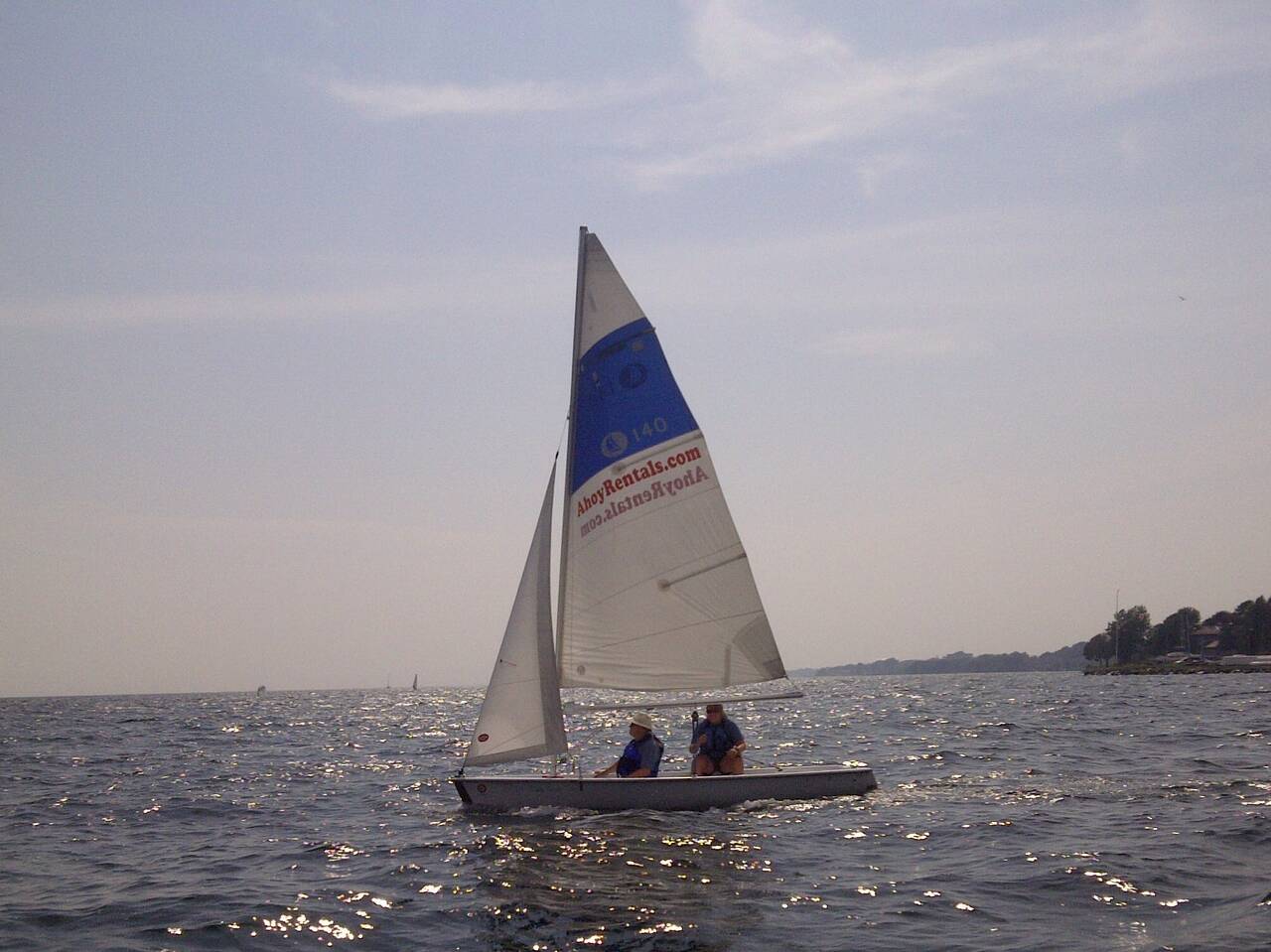 Instruction Rates
$180 - 2 hour sailing instruction for 2 people.
Prices includes HST, sailboat and all safety equipment.
June 18 - August 28, 2022.
Weekends only.
Start Times: 10am, 1230pm, 3pm.
Learn the basics of sailing aboard a 14' sailboat for 2 people for 2 hours with your instructor aboard. No prior sailing experience required. See why this popular way to learn how to sail has worked for so many of our customers over the years. Minimum age for this activity is 12 years old. Optimal wind conditions for you lesson is 10 knots (20km/hr or 11mph). We will confirm this 24 hours prior to your lesson.
Given favourable wind conditions, you will learn enough during your lesson to allow you to rent one of our sailboats in light winds. After your lesson, armed with positive feedback from your instructor and your newly earned confidence, why not come back with a friend and impress them with your new set of skills? We recommend renting for one hour periods to start. This will ensure that the winds do not get too high for your level.
Booking and Cancellation Policy
Reservations for Sailing Instruction require full payment via our online reservations system. No refunds for cancellations within 48 hours, a 25% fee will be applied to cancellations greater than 48 hours. Instruction will be cancelled or postponed if weather conditions are unsafe. In this case, full refunds will be given.