Sailing Charters
Hourly & Full Day Charters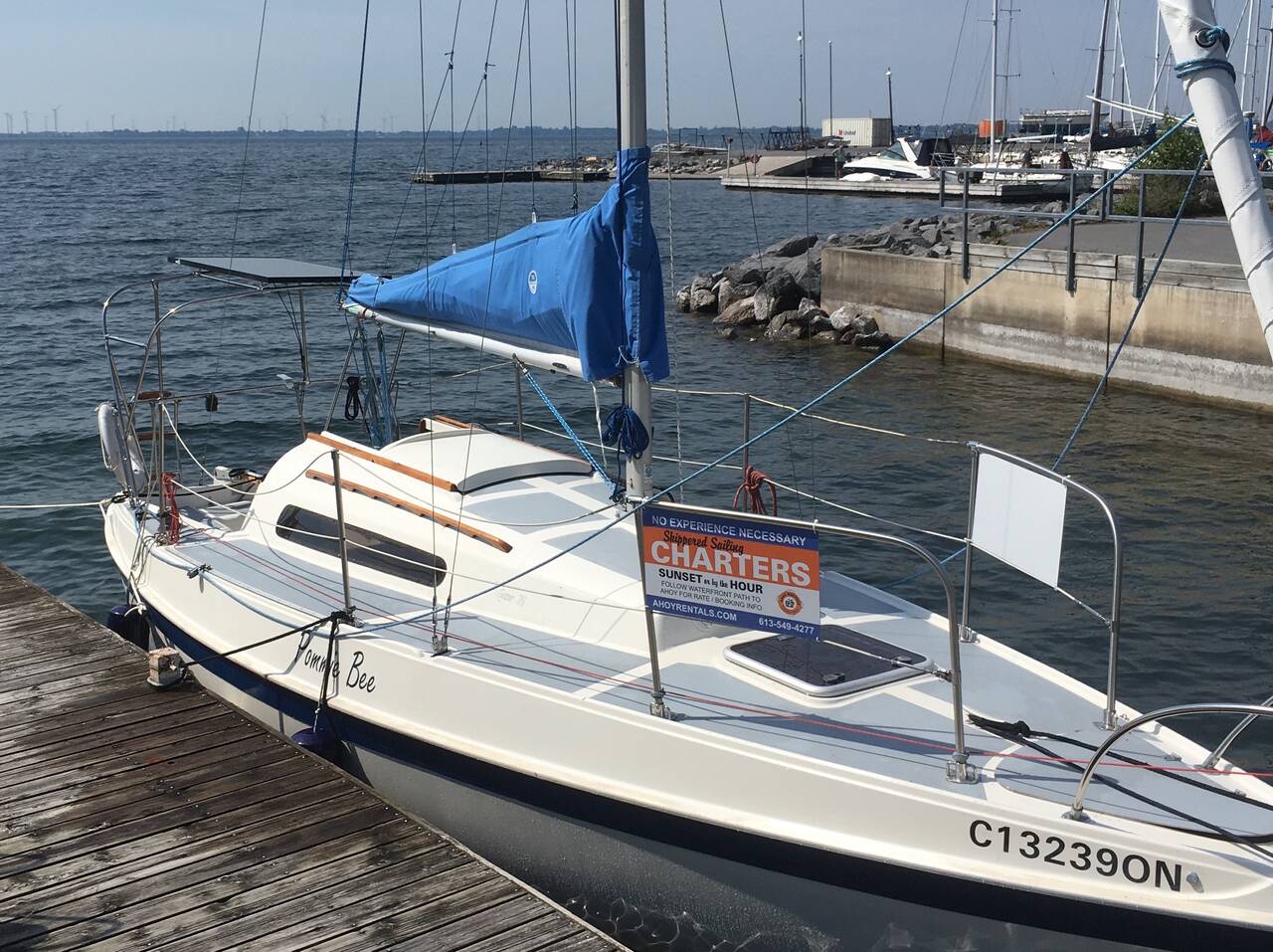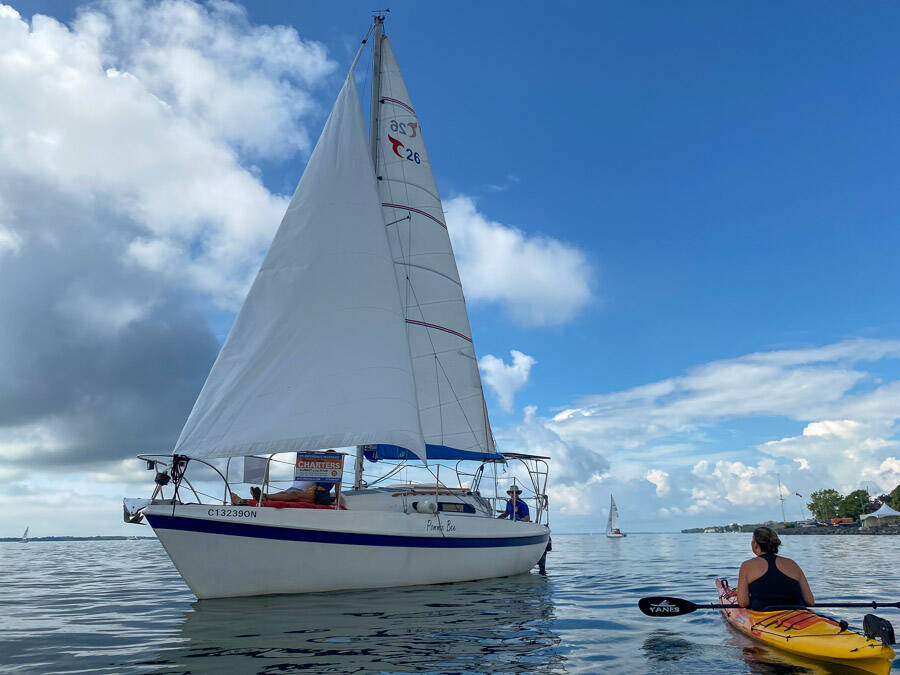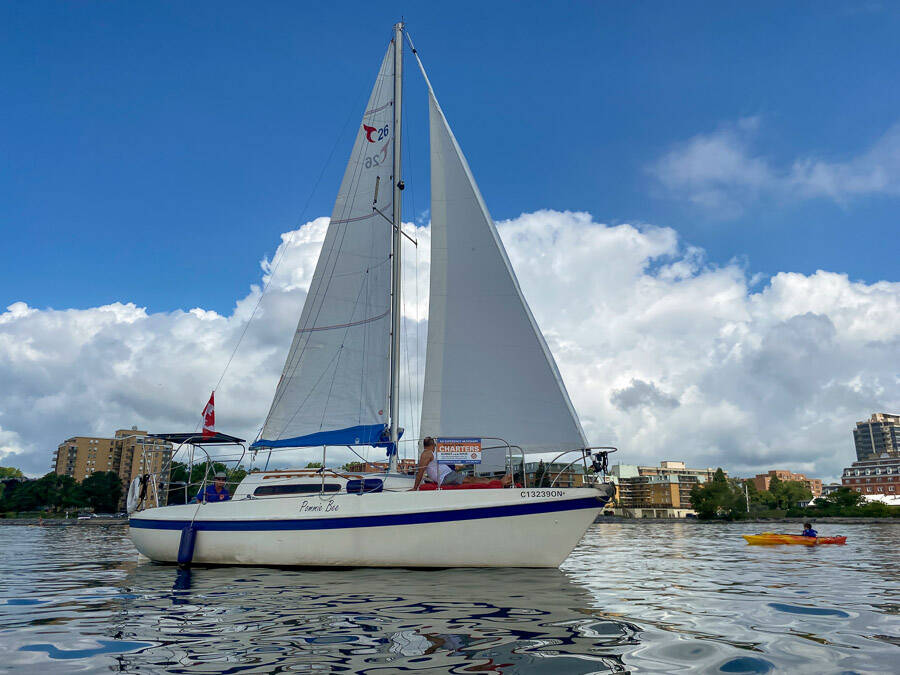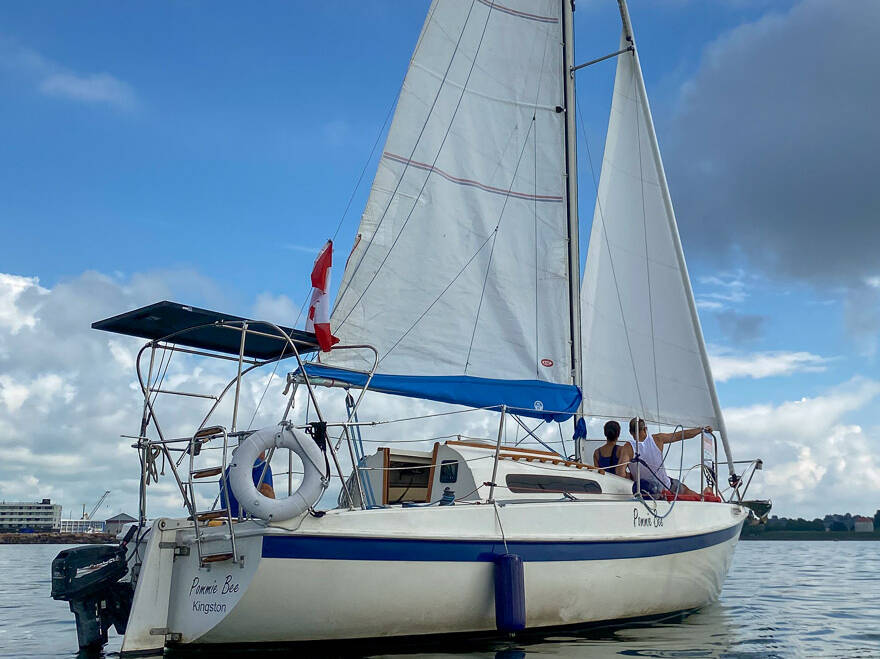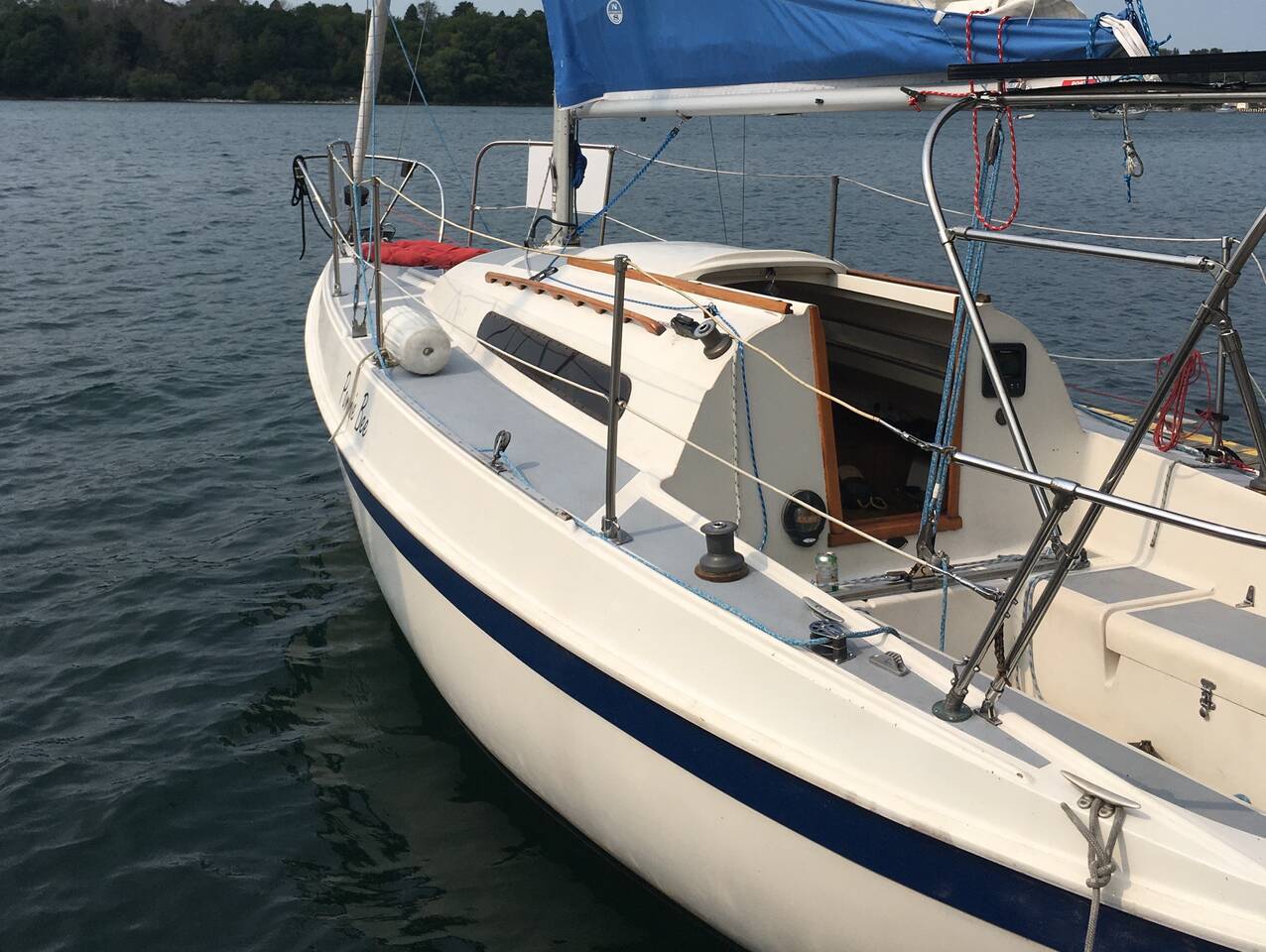 Have you ever imagined what it would be like to be on one of those sailboats gliding along Kingston's waterfront? The view of beautiful, historic Kingston from the water is a wonderfully unique, exciting perspective.

Climb aboard this lovely 26' sailing sloop and let your skipper take you on a personalized sailing tour of Kingston's historic waterfront and see why this city is known as the "freshwater sailing capital" of Canada. No sailing experience required, group sizes up to 5 maximum.
The vessel used for all of our sailing charters is a 26-foot sailing sloop named Pommie Bee.  This solid vessel makes sailing comfortable in all conditions.  Lots of deck space for you to sit up forward on the boat and enjoy the sound of the wind and waves.
Your reserved charter is your own personal outing; no other passengers will join you. The experience is of your own making; you can let your skipper do all the work, or you can pull a few ropes or even steer the boat a little under the watchful eyes of your captain.
Hourly Charters:
2022 Season
Saturday May 21 - Sunday October 9, 2022.
Daily 10am to 6pm.  First Charter at 10am with all returns by 6pm.
Group size up to 5.

$120 - 1 Hour
$210 - 2 Hours
$275 - 3 Hours
$650 - Full Day (10 am to 6pm)
Price is for your group, maximum 5 passengers
Prices includes HST, sailboat and all safety equipment.
---
Reservation and Cancellation Policy

Once we have received your booking we will contact you to confirm availability. Payment will be requested 24 hours before your departure day.  Should weather conditions not be conducive to safe sailing, we will inform you at this time and either reschedule or cancel your outing.  We will not go out if there is a threat of thunderstorms or high winds (over 17 knots, 35kmh).  Sailing will still happen in light rain.  No refunds once payment is made, unless Ahoy Rentals cancels due to safety concerns.