Paddling Activities
Wednesday Early Morning Paddle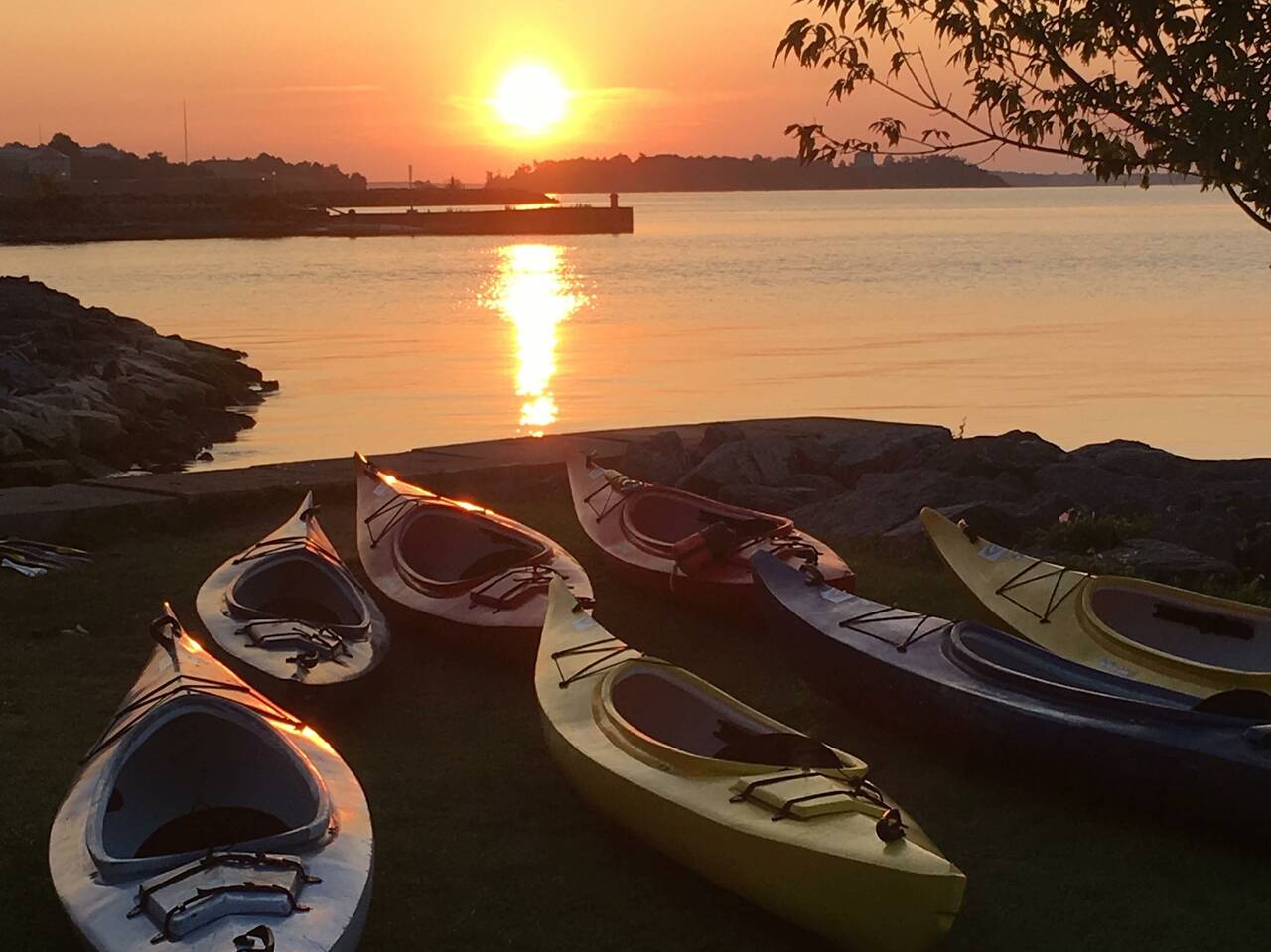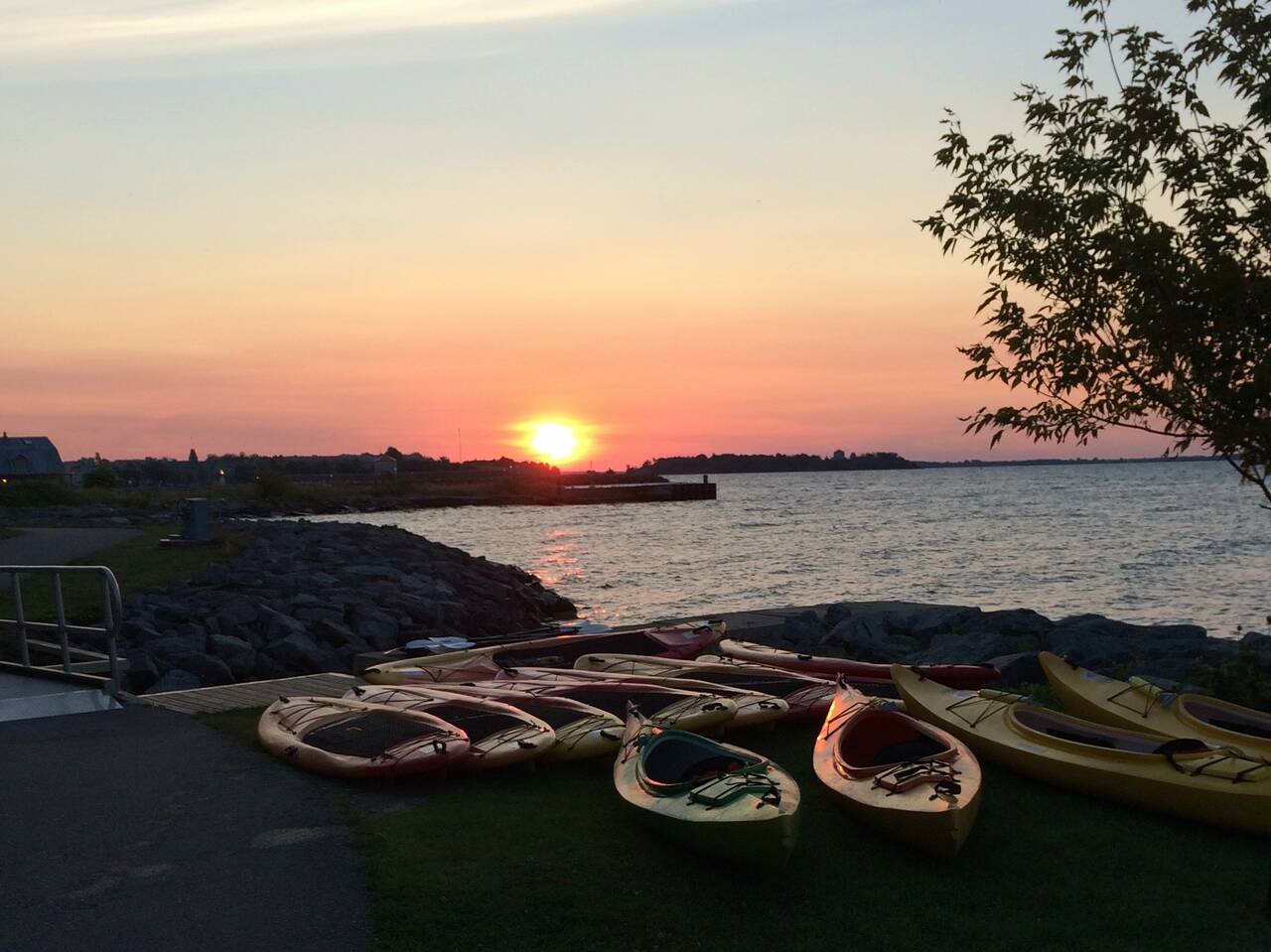 This is only available on Wednesday Mornings from 630am to 9am for the months of June, July and August.
Start your day on the water to invigorate youself before work. Take out a Kayak or Stand Up Paddle Board and explore Kingston's shoreline in the morning mist. Enjoy the views of history, the feel of the light breeze across the St. Lawrence River and the warmth of the rising sun...all before breakfast.
Drop In fee: $16
June Pass: $55 (4 mornings)
July Pass $55 (4 mornings)
August Pass $65 (5 mornings)
Go out for an hour anytime between 6:30 am and 9am. This means you don't have to get here right at 6:30am, you can arrive anytime. Go out for an hour as long as you are back by 9am.